Napa on a Bike
We'll do our bike fitting and safety talk at the Sonoma on a Bike offices, then hit the trail! We'll head into beautiful Green Valley to enjoy wine tasting and a gourmet lunch. From there we will ride north to the world famous Dry Creek Valley, all on quiet, meandering back country roads.
After a restful night, it's time for another day of tasting and cycling! We'll taste old vine zinfandel before heading to Alexander Valley for spectacular scenery, lunch, and an optional challenging climb. Then we continue to Napa Valley to visit some off-the-beaten-path wineries.
This day offers a challenging or relaxing cycling route. The challenging route will take you into neighboring Chiles Valley on the other side of towering Mt. Saint Helena. The relaxing route will follow the Silverado Trail, traversing the best of the Napa Valley floor. Regardless of what you choose, a farm-to-table dinner awaits at the end of the day.
Now we head south to enjoy the Carneros region of Napa Valley before going back in time at the historic square in downtown Sonoma. Relive history and visit the adobe barracks, or taste wine at any one of the nearby wineries.
From Sonoma, we make the quick trip to Petaluma and hop on bikes to get out to gorgeous West Marin County. We'll trade bike shoes for hiking boots and go in search of wildlife at Point Reyes National Seashore. We finish our day by a crackling fire in Bodega Bay overlooking the Pacific Ocean.
Our final day might include a short jaunt on a fishing boat, a visit to the filming location of Alfred Hitchcock's "The Birds," or a quiet walk among towering giant redwoods. Whatever you choose, we hope to make your final experiences with us memorable before you depart for home.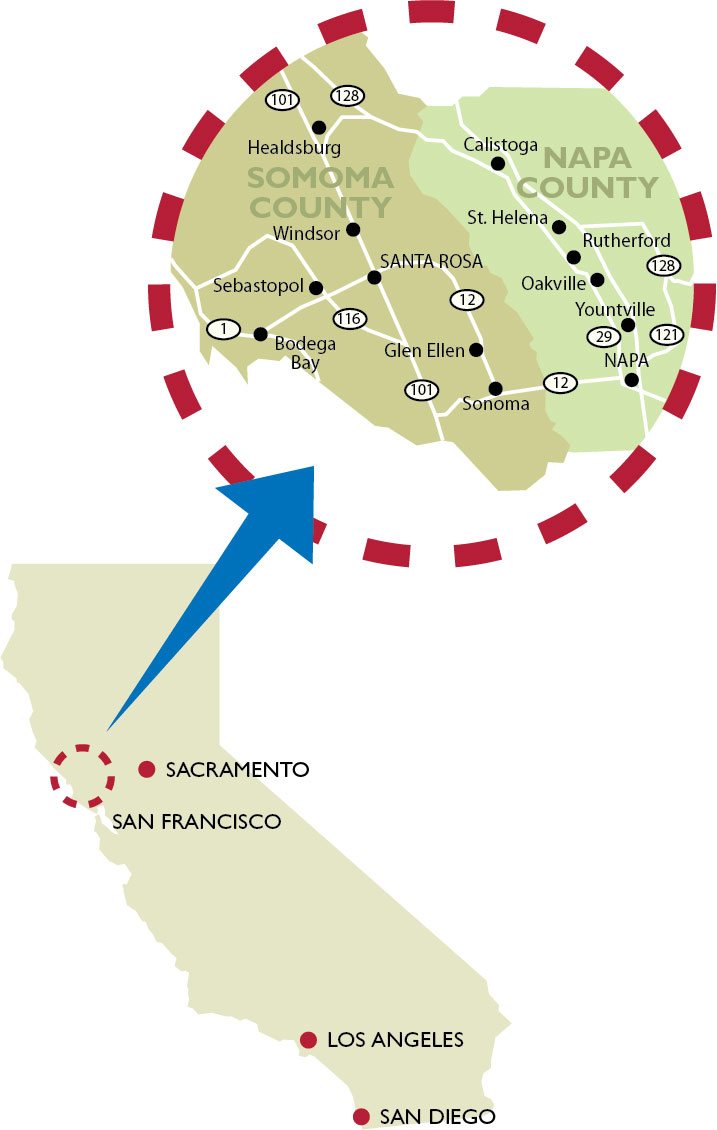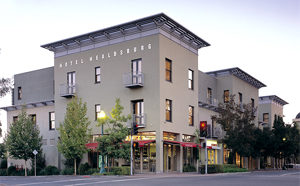 Located just 67 miles north of San Francisco … but worlds away from the stress of the city, Hotel Healdsburg captures the simplicity, quiet sophistication and charm of Sonoma wine country … all while offering you a beautifully appointed room with plush down comforter, feather bed and Frette linens. A pampering spa is also close at hand, so you can properly steep yourself in well-deserved luxury.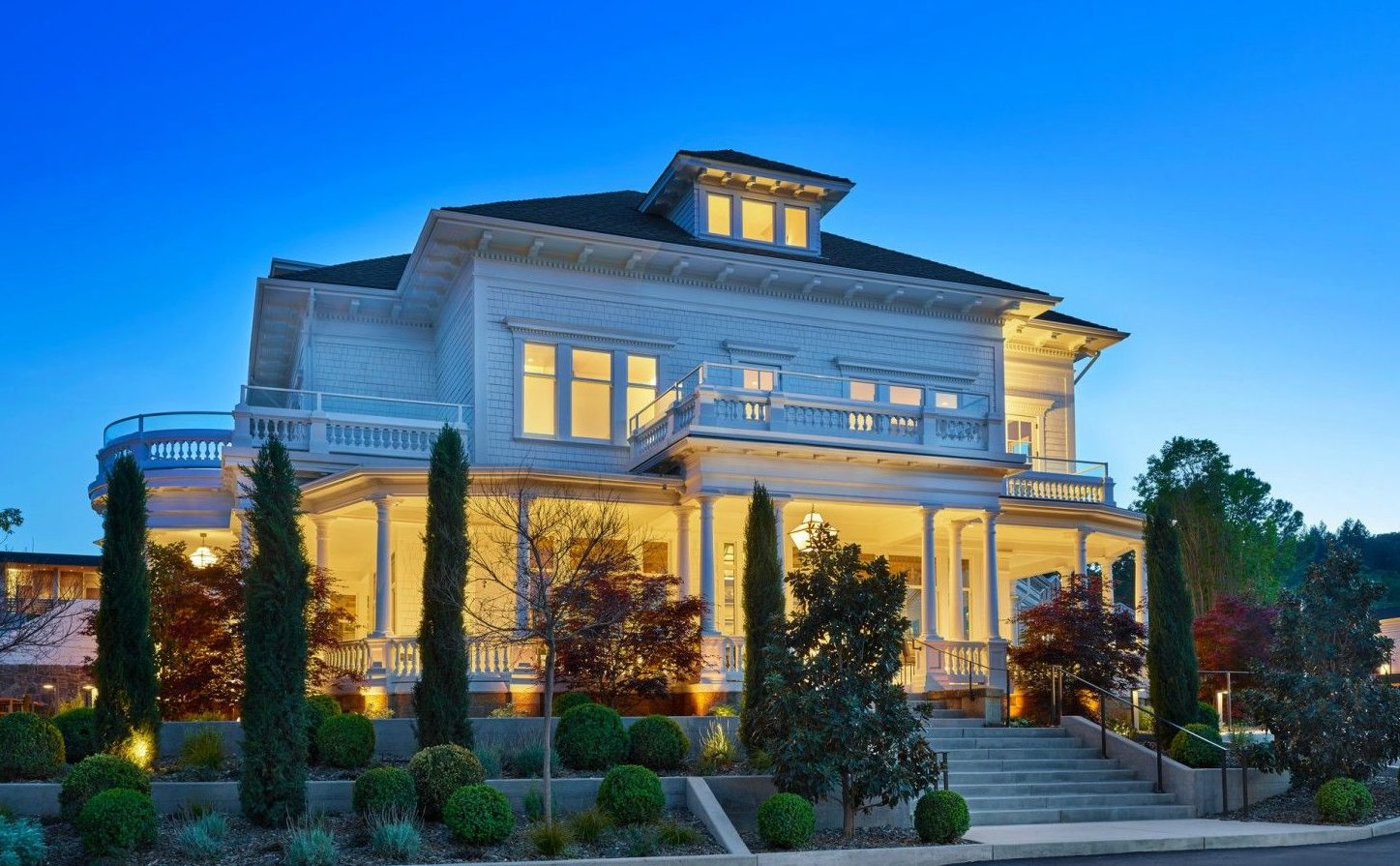 Located in the heart of Napa Valley, Las Alcobas is a leader in luxury. Each room is unique with one-of-a-kind artwork on the walls and sweeping vineyard views out the windows. You can relax by the pool or roast marshmallows over the open fire pits on the terrace. And of course, the food is all farm-to-table and fresh from local growers.
What better place to end your visit than a stay at an inn originally built as a prestigious vineyard and working ranch with prized trotters. This beautiful 19th century estate turned inn now houses sumptuous guest rooms, spectacular sculpture gardens, tranquil walkways and a spa that offers over 40 different treatments using flowers, herbs and plants found in the garden.